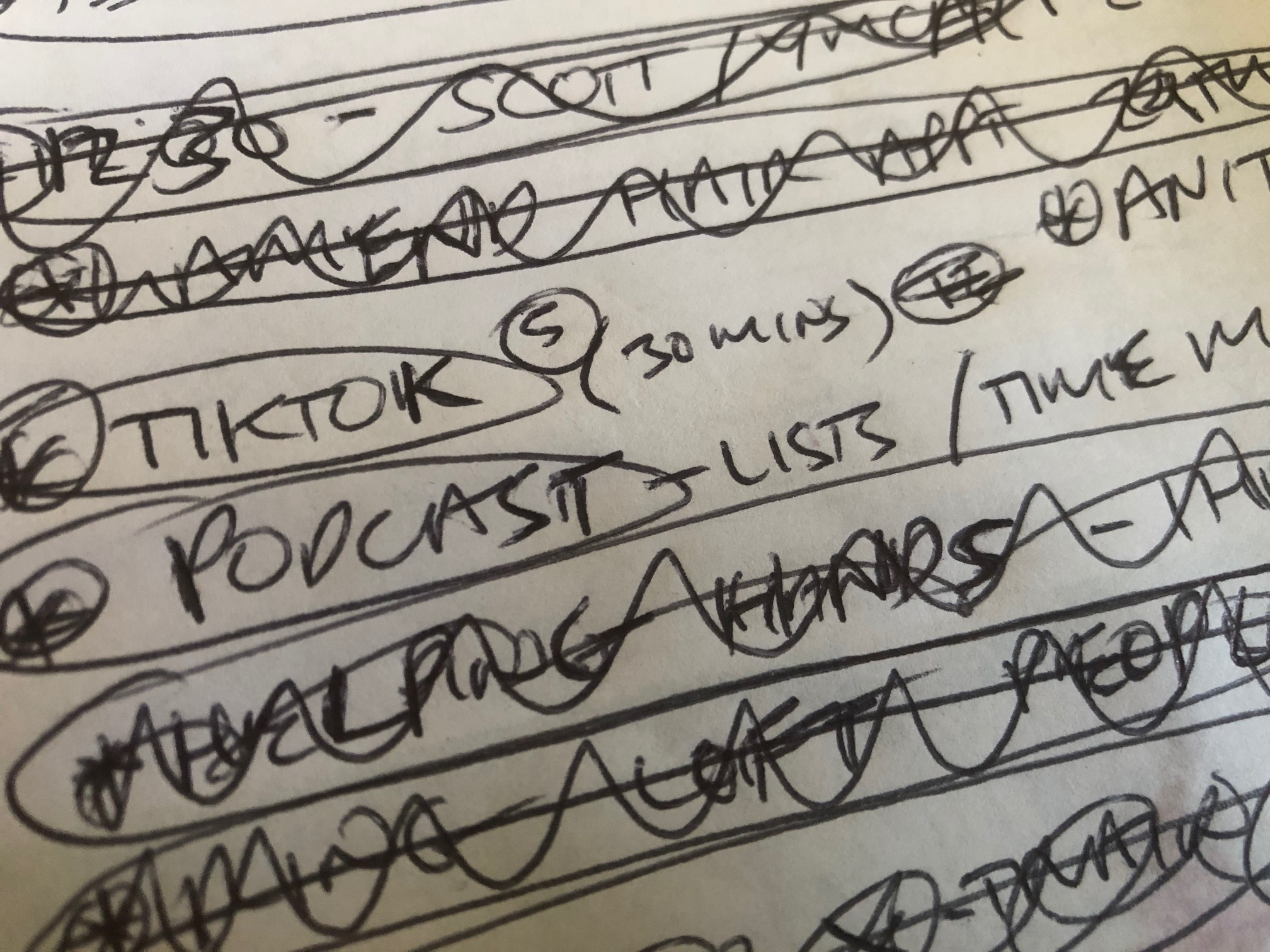 People may mock me - and I've tried lots of digital solutions. But you can't beat a good old-fashioned list!
Have a listen to how I use a written list to manage my day, prioritise things to do, manage work/life integration and deal with those difficult "important - but not urgent" projects...
...and the pure joy of crossing things off!